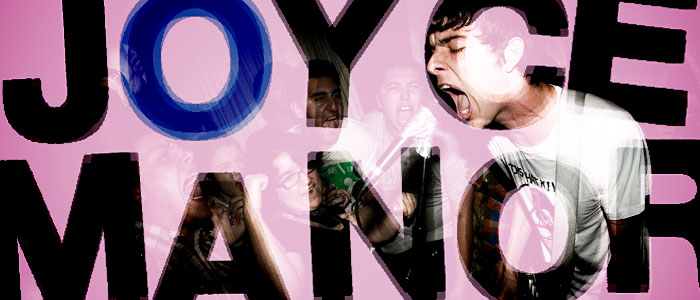 So far this year has yielded a few highly anticipated releases for us: The Sidekicks's "Awkward Breeds", Cheap Girls's "Giant Orange", Menzingers's "On the Impossible Past". The biggest X in our calendar would be Joyce Manor's "Of All Things I Will Soon Grow Tired," they made our favourite album of last year (also voted best album of 2011 on punknews.org).
The album wastes no time with 9 songs in 14 mins. Half of it feels familiar, half of it feels like new territory. The songs that stylistically match their self titled debut, have a more fragmented and condensed feeling. Songs like "These Kind of Ice Skates," which is just verse chorus outro (a common structure on this album). Followed by "Comfortable Clothes," which uses a traditional pop song structure (with repeated parts).
The first surprise of the album comes at track 3, "See How Tame I Can Be." The song is essentially one long verse with a bass driven new wave sound. A short acoustic song comes next, similarly minimalist, reverting back to the verse chorus outro format.
Smack in the middle of the album they have a cover of "Video Killed the Radio Star." They do a good job making the song their own, on first listen I didn't notice it was a cover. It stands out on the album as the longest song thus far (in terms of length and number of parts).
The later half of the album has more songs that harken back to the sound of the band's last album ("If I Needed You There", "Violent Inside"). "Bride of Usher" is a song that stands out, kind of having a poppy indie vibe to it. It's a welcome addition to their sound and the album, probably being their most successful experiment yet.
In summation, the album consists of short minimalist fragments, a few experiments, along with some classic songs that will likely remain staples of their live show. A lot of the songs feel short, but none of the album feels like filler. I suggest you try it.
Highlights:
Video Killed the Radio Star
Bride of Usher
Violent Inside